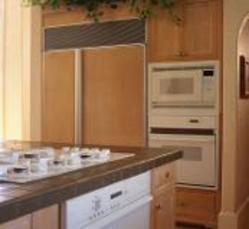 Is your refrigerator failing to keep your food cold? Has your dryer started making unusual noises every time you turn it on? Are you tired of your dishwasher leaking? For help with these and other appliance problems, turn to the appliance repair team at R and R Appliance Repair. We're a family-owned company, and we know first-hand how tough it can be to live in a home without working appliances. When you contact us for appliance repair service, you'll get a quick response and solutions that last, so you can get your household back to normal right away. Pick up the phone and call us today to schedule an appointment for home appliance repair! 
Residential Appliance Repairs
Family-Owned Company
Licensed, Bonded & Insured
All Work Warrantied
Emergency Service Available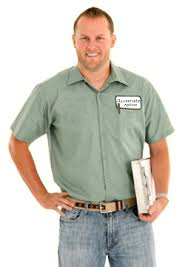 Located in Plano, TX, R and R Appliance Repair provides a wide range of home appliance repairs to residents throughout the area. We're proud to extend our appliance repair services to customers in Allen, Frisco, Garland, Richardson, McKinney, The Colony, Wylie, and nearby communities. Whether you need refrigerator repair, washing machine repair, or other home appliance repair, you can rest assured that our team of seasoned technicians will be able to handle the job with ease and precision. We have more than 40 years of experience performing appliance repairs to rely on, and that means we've handled just about every appliance problem out there. To ensure that our customers are satisfied, we provide a 30-day warranty on labor and a 90-day warranty on parts.
When a household appliance starts to malfunction, panic can set in very quickly. Having to replace home appliances can be very expensive, and no homeowner wants to shell out that kind of cash. Fortunately, appliance repairs from R and R Appliance Repair are a cost-effective way to handle broken appliances. If your dryer, dishwasher, or washing machine has called it quits, don't assume that you need to go out and buy a new one. Instead, turn to our seasoned appliances repair technicians for help. We'll use our vast knowledge and expertise to bring you truly impeccable appliance repairs at a price you can afford. With our help, you can get your appliances back to top working order without having to upset your budget.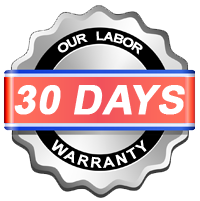 For your security and peace of mind, R and R Appliance Repair is fully licensed, bonded, and insured. Whenever you're looking for appliance service you can trust, we're the appliance repair professionals you can count on. It's our goal to provide all of our customers with comprehensive service that solves the full range of their appliance issues, so call us today to learn more! 
At this time, R and R Appliance Repair does not provide TV repair services. We apologize for any inconvenience this may cause.